From 1910 we write the green history of Italy
Olive trees, everlasting passion, forever committed
There is no better phrase to contain in a precise and synthetic way the history of Buccelletti, which over the years has become a leader in the production of olive trees and in the reproduction of self-planting seeds in Italy. From 1910 the company has become a point of reference in the nursery, green building and olive growing sectors, offering its consulting, planning and services know-how to private companies and public.

Buccelletti has focused on the continuous research of innovative and economically performing techniques, taking care of the market, its customers, but also the environment. From this mission our many insights are born, aimed at the cultivation of olive trees, so as to specialize in the agricultural engineering of production processes and management of olive groves.

Today Buccelletti is a distinctly recognizable name among the experts for its expertise in the field of olive growing, green building, nursery production, precision agriculture production and contract services for works related to the green, urban furniture and naturalistic engineering.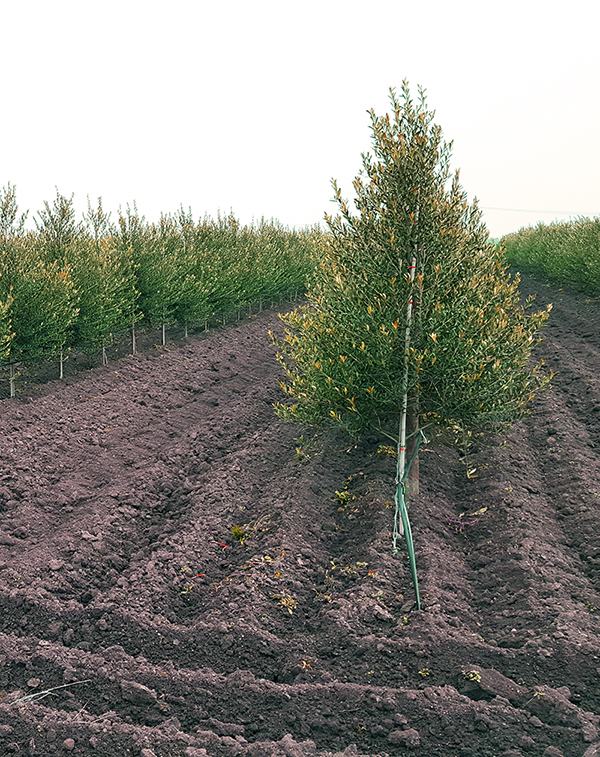 Nursery and mother field for the propagation of certified CAC olive trees
Since 1980, Buccelletti has given particular interest to the olive growing sector, transferring everything that had been brought to full production in the nursery sector also in that of olive propagation. It is precisely here that the Livita Plus system throws its seeds, from Buccelletti's ability to look to the future, managing at the same time the demands of a safe production, of foreseeable revenues and also of the respect of the rules of eco-sustainability.

Buccelletti has been specialized in the propagation of certified CAC olive trees (Conformitas Agraria Communitatis) for years: we can boast a mother field and a nursery in Castiglion Fiorentino, in Tuscany, completely dedicated to olive trees. All the plants grown in the mother field of the Buccelletti company are provided with a phytosanitary passport and can be certified as viruses and exempt bacteria.

Livita Plus, therefore, is today Buccelletti's flagship system. Born from the experience and dedication of the past, to build the future of the green history of Italy.