Maurino
Super high density olive plants




Crown
Compact and lush crown

Planting
pattern
4x2 m
1250 plants per ha

Yield
Olive/Ha
3rd year: 30 / 40qt
4th year: 50 / 70qt
From the 5th year: over 70qt
Native to the area of ​​Lucca, the Maurino is cultivated throughout Tuscany and also in other areas of central Italy. Its widespread diffusion derives from its great ability to produce abundant fertile pollen compatible with a large number of cultivars. Furthermore, its flowering results precocious and of great production, while the productivity and the yield of the oil are very good.The inflorescence is medium with average number of medium-large flowers. The abortion of the ovary is a maximum of 10%. The veraison is uniform and moderately precocious.The productivity of the Maurino plant is fair, with a good yield in oil between 20 and 21%. The oil has excellent quality, it is generally sweet and moderately fruity.
Regarding its characteristics, we can illustrate:

the leaf, lanceolata from the surface and frequently elated. Medium in size and dark green-gray color
the fruit, violet-black with a slightly asymmetric ovoid shape.
the core, with an ellipsoidal, small-sized asymmetric shape and a corrugated surface.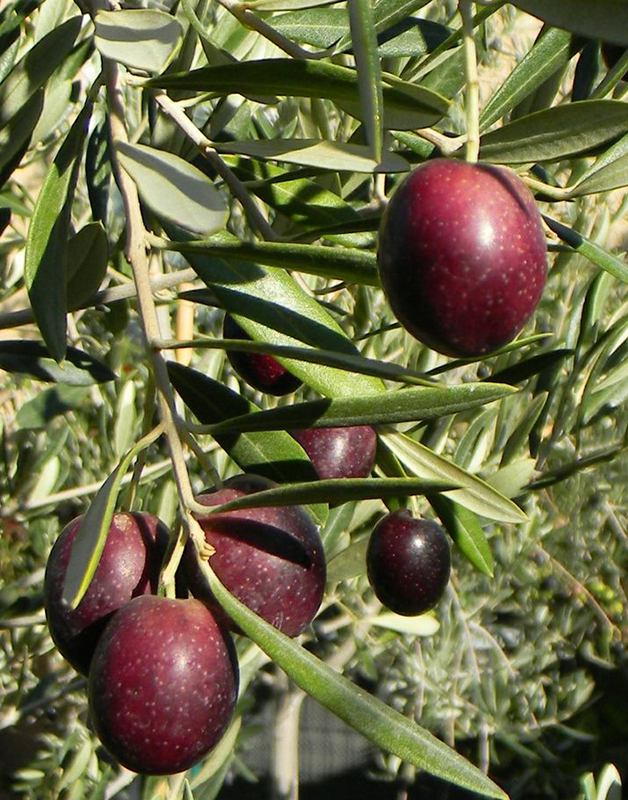 Certified olive trees cultivated in Tuscany
Buccelletti, for the integrated system Livita Plus employs Maurino olive tree from our mother plant plant located in Castiglion Fiorentino (AR) in Tuscany, certified by the National Research Council and Massa Spin-off, virus and bacteria free. All plants have a CAC certificate (Conformitas Agraria Communitatis).