Piantone di Mogliano
Super high density olive plants

Origin
Mogliano, Macerata




Planting
pattern
4x2 m
1250 plants per ha

Yield
Olive/Ha
3rd year: 30 / 40qt
4th year: 50 / 70qt
From the 5th year: over 70qt
The Piantone variety of Mogliano is a cultivar of Marche origin spread mainly in the province of Macerata (with greater concentration in the municipality of Mogliano) and that reaches the internal areas of the province. The name 'Piantone' could suggest a large tree, when the plant is characterized by a low vitality and a high resistance, which makes it perfect for super-intensive cultivation.
The fruit is medium to large, and for this reason it is ideal not only for the extraction of oil but also for its use in the kitchen. The oil yield is high with early relocation. The oil it produces is delicate, harmonious and balanced, with a yellow color and slight green hues. It has a light fruity taste, combined with herbaceous notes and hints of tomato and dried fruit.
It is an oil that lends itself well to being used raw and as an exaltor of delicate dishes.
Regarding its technical characteristics, we can illustrate:
the leaf, with an elliptical shape and a medium size
the fruit, of medium-large size, with an ovoid shape and a humbed apex. The color is light green with red-violet shades
the core, consistent and with a high octopus / hazel ratio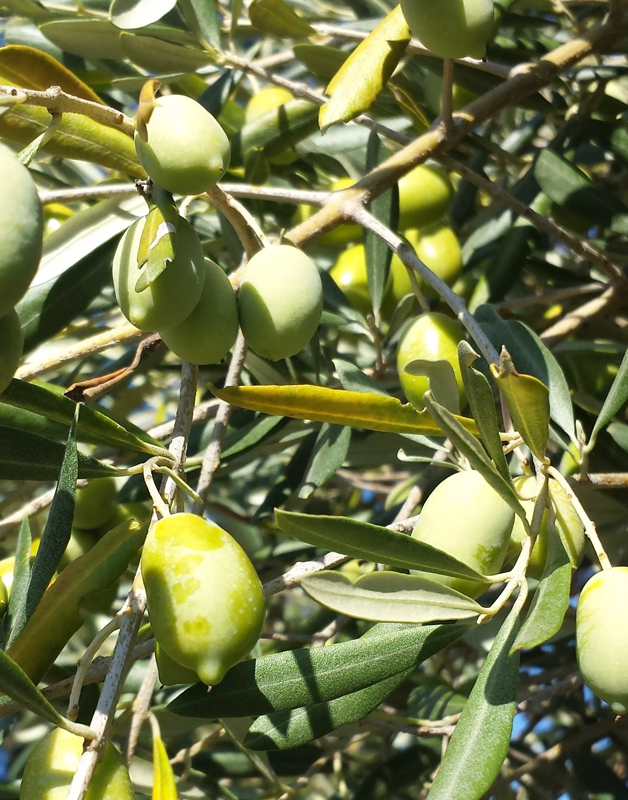 Certified olive trees cultivated in Tuscany


Buccelletti, for the integrated Livita Plus system, uses olive yield from Piantone di Mogliano olive tree coming from our plant of mother plants located in Castiglion Fiorentino (AR) in Tuscany, certified by the National Research Council and Massa Spin-off, virus and bacteria free. All plants have a CAC certificate (Conformitas Agraria Communitatis).